#play14 Luxembourg Third Edition: A Network Is Born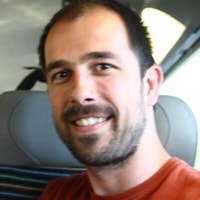 Hi, I'm an agile facilitator.
And I am co-organizer of #play14 since its creation in 2014.
#play14 was born in Luxembourg, at a venue called Technoport in the Esch-Belval post-industrial urban zone.
With Pierre, Cedric and Diego, we wanted to create an event where people could meet together, share their knowledge and learn from each other on the use of games in a professional context. So we setup a conference using the Open Space format (also called unconference), and got prepared to host participants (setup of the place, order the catering, in one word all the logistics).
And what happened was far more than what we expected!
More than an event
Of course, at #play14 Luxembourg in 2014, people talked about facilitation techniques and played games. But this group of people became a family. A family open to new members, but a family : a lot of kindness and empathy, a huge willing to share, strong connexions lasting over years.
Yes, because 2014 was just the begining. We did it again in March 2015 in Luxembourg. And some participants became organizers in London in September 2015, and in Beirut in November the same year!
And again in 2016 ...
New participants enter the family at each new event, wherever it happens.
#play14 Luxembourg third edition : a network is born
While we were preparing the third edition of #play14 Luxembourg, former participants decided to organize #play14 events in their cities. And the result is 5 events scheduled for 2016 :
Luxembourg third edition in March 2016
Milano first edition in May 2016
Hamburg first edition in June 2016
London second edition in September 2016
Beirut second edition in November 2016
Of course we were super happy for these new opportunities: the family is growing!
And last but not least (it was not planned like that), organizers from all the other events met during the Luxembourg edition.
What a surprise for Cedric, Pierre, Diego and I. Two years ago, we created a small event, and now people tell us that they relay our initiative all over Europe. And that is just the beginning, with a Timisoara edition planned for spring 2017!
Becoming a family of practitioners two years ago was great. Becoming a network of events in 2016 is just AMAZING!
What happens at #play14
After reading this article, you could tell me "OK. But what happens during a #play14 event?". And my answer would be: "Just book your seat and attend one, and then you will know!" ;-)